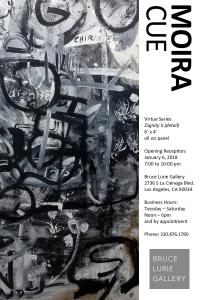 Moira Cue, Black and White Series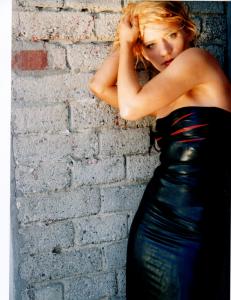 Moira Cue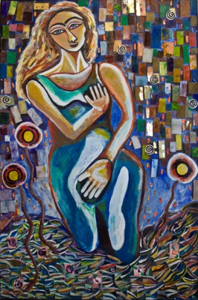 Image: Moira Cue; Solitude; 1992, Acrylic on Masonite (Private Collection)
Moira Cue will be hosting the Opening Reception of her 'Virtue Series' black and white paintings, Saturday January 6, 2018 at the Bruce Lurie Gallery in LA.
Art transcends language."
— Moira Cue
LOS ANGELES, CALIFORNIA, USA, January 3, 2018 /EINPresswire.com/ — Award-winning painter Moira Cue will premiere her monumental, black and white abstract "Virtue Series" at the world-famous Bruce Lurie Gallery in Culver City, California. Bruce Lurie gave Jean-Michel Basquiat his first major gallery show in New York City. Moira Cue's work is in the collection of pop star Madonna and real estate mogul Grant Cardone, as well as other prestigious homes and institutions. The Black and White Virtue Series is based on a single "virtuous" word translated into multiple languages via Google Translate. She also uses manual translations; including secret codes, extinct languages, and sign language, among more.
Her new work addresses; duality, art and language, meaning versus meaninglessness, construction versus deconstruction, multiculturalism and communication, and the artist's own relationship with the philosophical orientation toward the good.
 
Moira Cue is a fan of Franz Kline and Cy Twombly. She attended the renown School of the Art Institute of Chicago, both as a graduate and undergraduate student. Moira appears prominently in press around the world, including on the front pages of major online tabloids reaching tens of millions of viewers, and has also made many appearances on television, and in several Hollywood films. Also a singer and songwriter, she has performed on stage at venues including The Viper Room, The Knitting Factory, The Tempest, and the Mint, among others. She is photographed regularly on the red carpet in Hollywood. Moira is also the founder of the Greater Los Angeles Indivisible Coalition.
 
The black and white abstract "virtue Paintings" by the artist are oil on masonite, at six feet tall and four feet wide. All works in the series are of archival quality, with custom built frames. The show, hosted at the Bruce Lurie Gallery, coincides with celebrating the LA Art Show.  
Moira Cue: Virtue Series; Opening Reception, Artist Meet and Greet
January 6, 2018; 7-10pm at
Bruce Lurie Gallery
2736 S La Cienega Blvd, Los Angeles, CA 90034
Arrive early for complimentary lot parking. Press / Media in attendance. Celebrities, inquire about time for limo drop off and arrival for photo news wire.
For press / media, interview requests, bookings, and purchase of works by Moira Cue, contact management at StarpowerManagementLLC@gmail.com or call (011) 310-226-7176
http://www.BruceEdwin.com
Hollywood Sentinel Public Relations
310-226-7176
email us here
Moira Cue; Didn't I Make you Happy (Official Music Video)

Source: EIN Presswire